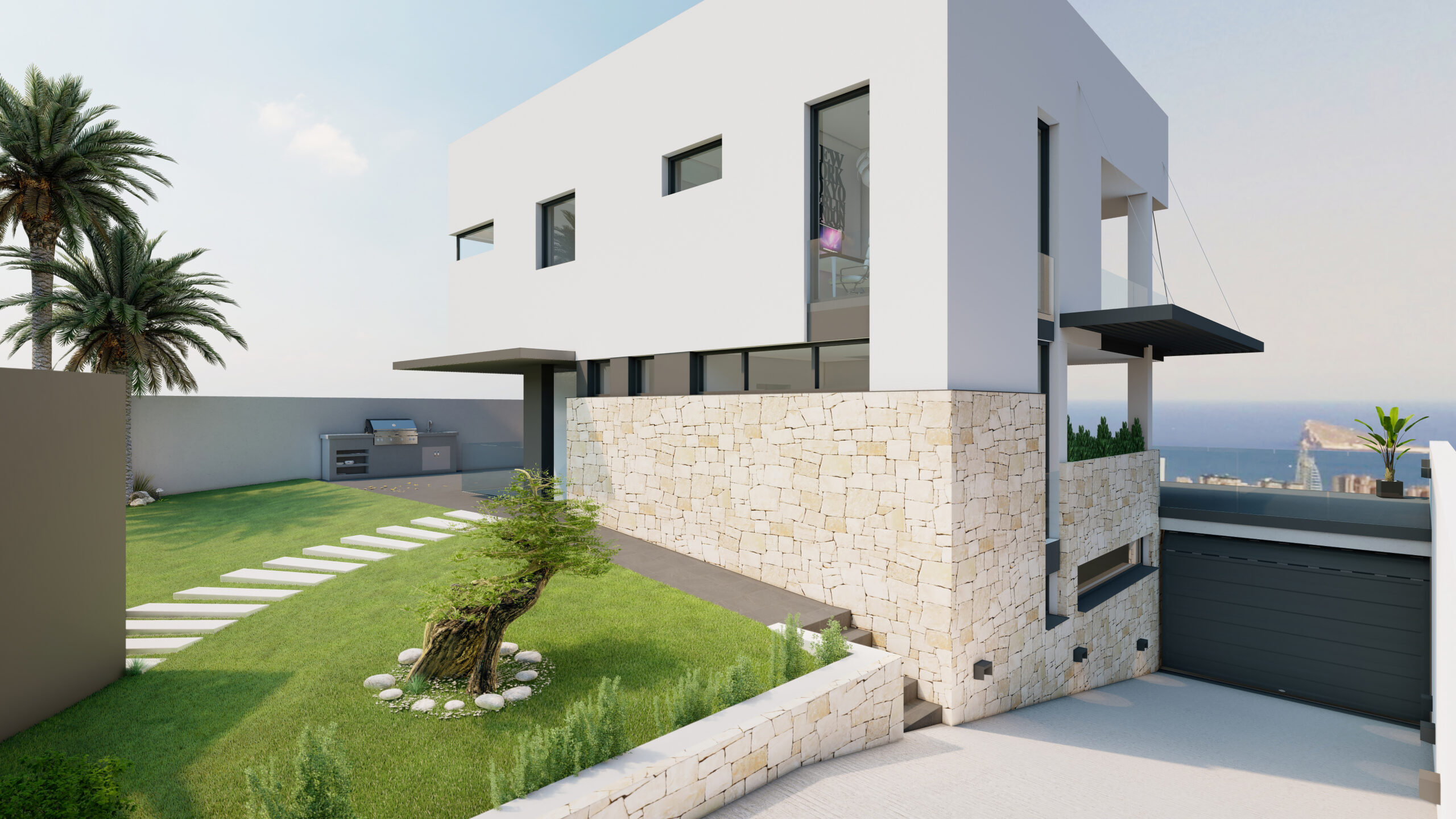 Passive house or Passivhaus: towards efficient construction
Posted on
In the current context of high environmental cost, the way of building acquires a new dimension and doing it in a sustainable way, as well as reducing energy consumption is a priority; This is where energy-efficient homes under the Passive house standard come into play.
In recent years we have been hearing more and more about passive houses designs and their benefits, below we will analyze the characteristics of passivhaus standarts and see why they are classified as more sustainable, efficient, and beneficial for health.
Reduced need for energy and comfort
It is proven that the energy demand for heating and cooling in a passive house can be reduced about 75%, so the needful energy input is minimal in comparison with a traditional construction. 
This is possible thanks to the way these types of homes are designed and built. Insulation, airtightness, ventilation, orientation to the sun, as well as the climatic zone are the key of the sustainable consctruction. In addition, an aerothermal system or support of electric radiators, which cover the needs of air conditioning, is very important.
Thanks to this combination of factors, the temperature remains stable indoors between 22 and 26 degrees and heating is hardly necessary on the coldest days.
Healthy and sustainable homes
Mechanical ventilation with heat recovery is a great ally in this type of housing and serves to guarantee that in an isolated and hermetic environment there is continuous renewal of air.
This type of systems provide a high quality of indoor air, because they constantly oversee supplying clean air, as well as extracting odors and pollutants to the outside.
A Passivhaus is sustainable, because it generates practically zero polluting emissions. In addition, natural materials such as wood, wich is usually used for its construction, and the rest of the building material also has to be environmentally friendly.
This type of houses tries not to damage or negatively impact the place where they are built, integrating as much as possible with the nature or habitat where they are located.
Ultimately passive homes are healthier, more comfortable and with a lower environmental and energy cost, which leads us to suppose that this is the present and the future of construction. That is what made us in Miramar Home opt for this type of sustainable construction and together with our partner Kubox, we are developing a new project of a 100% efficient villa in Finestrat.
New 100% efficient development in Finestrat
Our new villa is located in the natural environment of Sierra Cortina, in Finestrat, very close to Benidorm. It is 100% efficient and benefits from climate and energy resources of the environmental location. Furthermore, it reduces its energy demand and its carbon dioxide emissions to the maximum, prioritizing renewable energy sources.
The passive house will enjoy a stable interior temperature of 23º and all its technological systems are prepared to take advantage of natural light and water in a conscious and responsible way. The wood and the 18 cm walls with wood cellulose inside are used in the structure to achieve the best insulation.
In addition, it will have smart awnings with solar tracking to ensure shade in summer and sunshine in winter. Thus we manage to cool the house in summer and heat it in winter.
The construction will also have a electric car charger and infinity pool will be treated with ozone or salt. The execution period for this construction is 3 months. For more information you can contact us here.