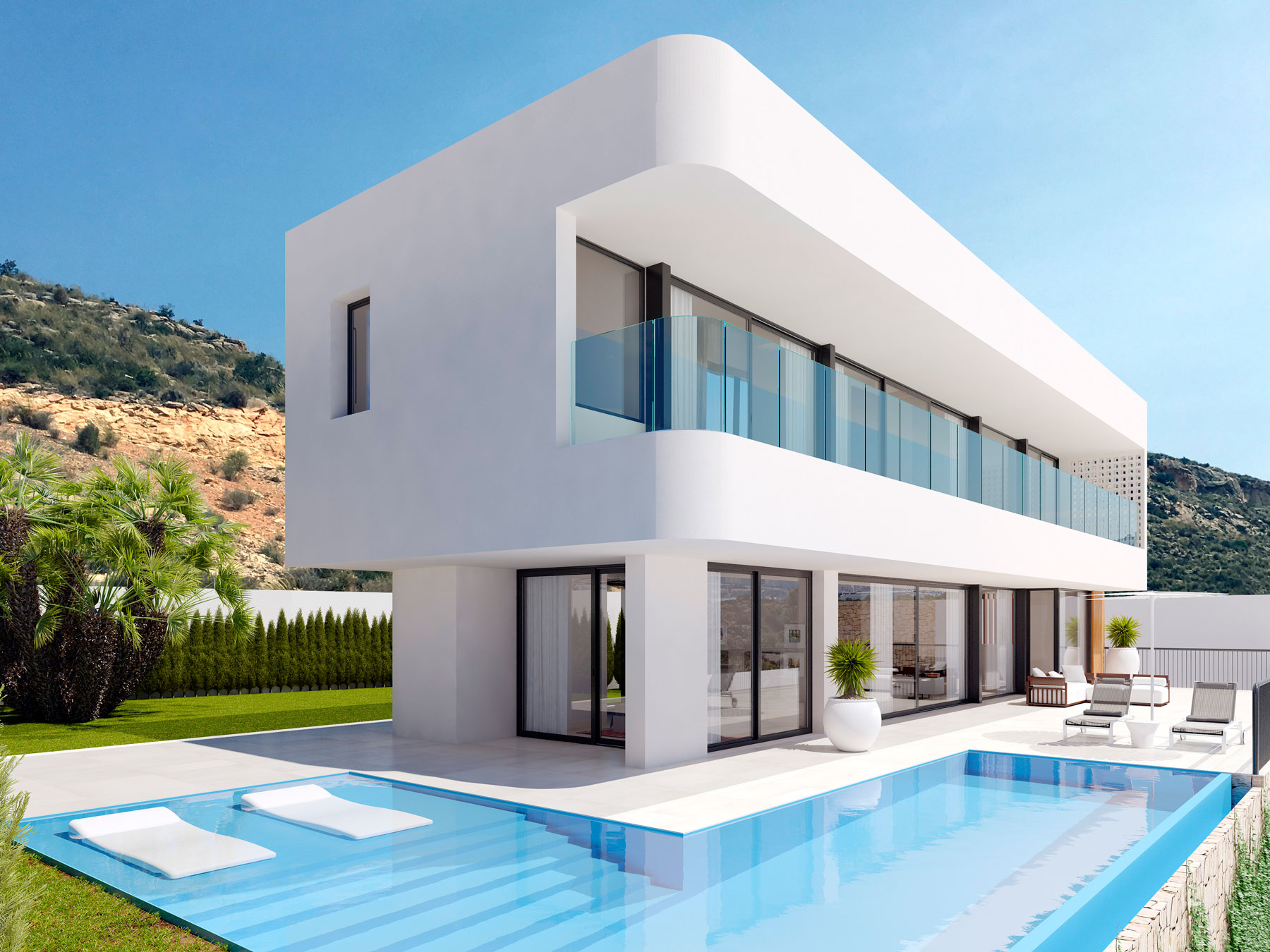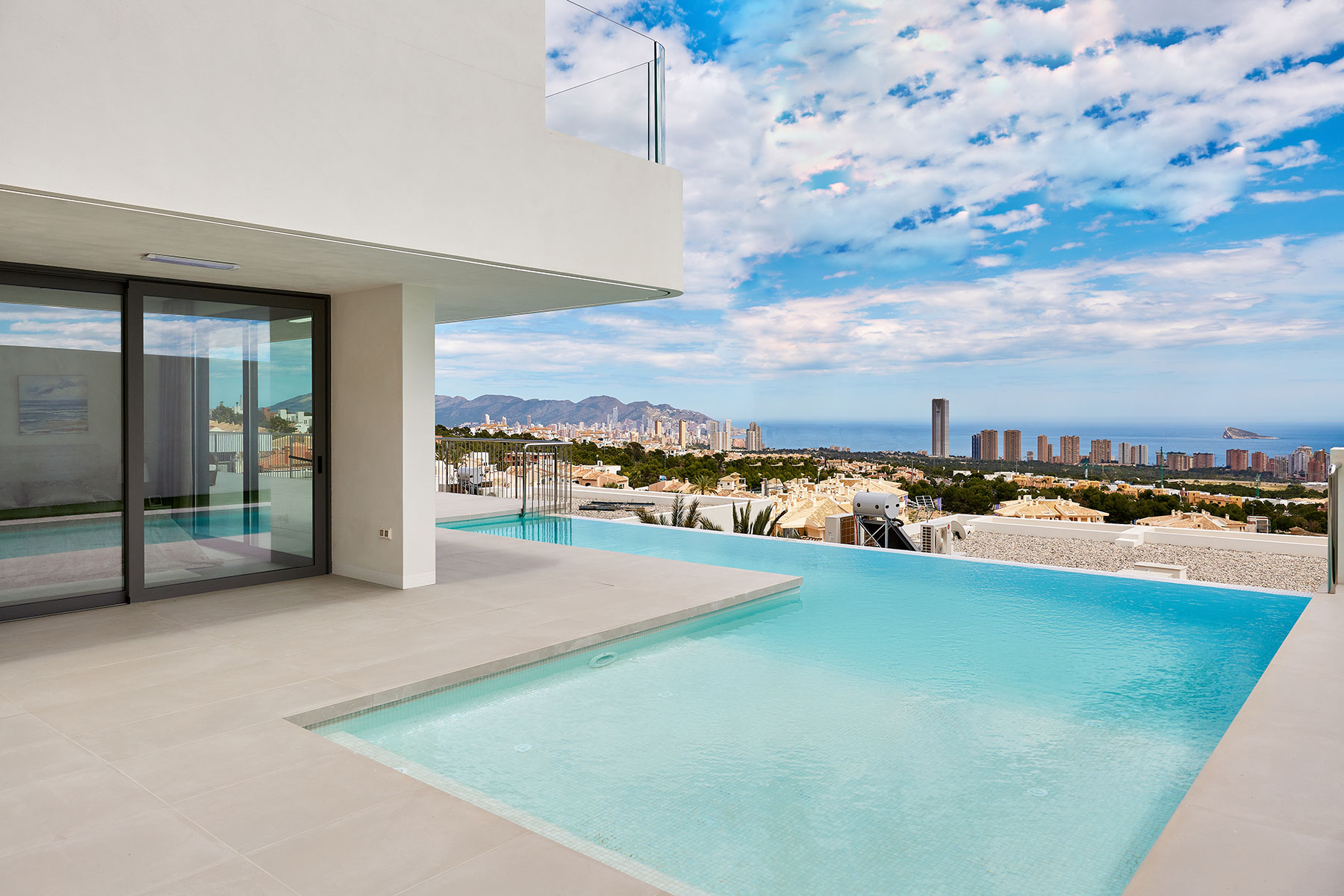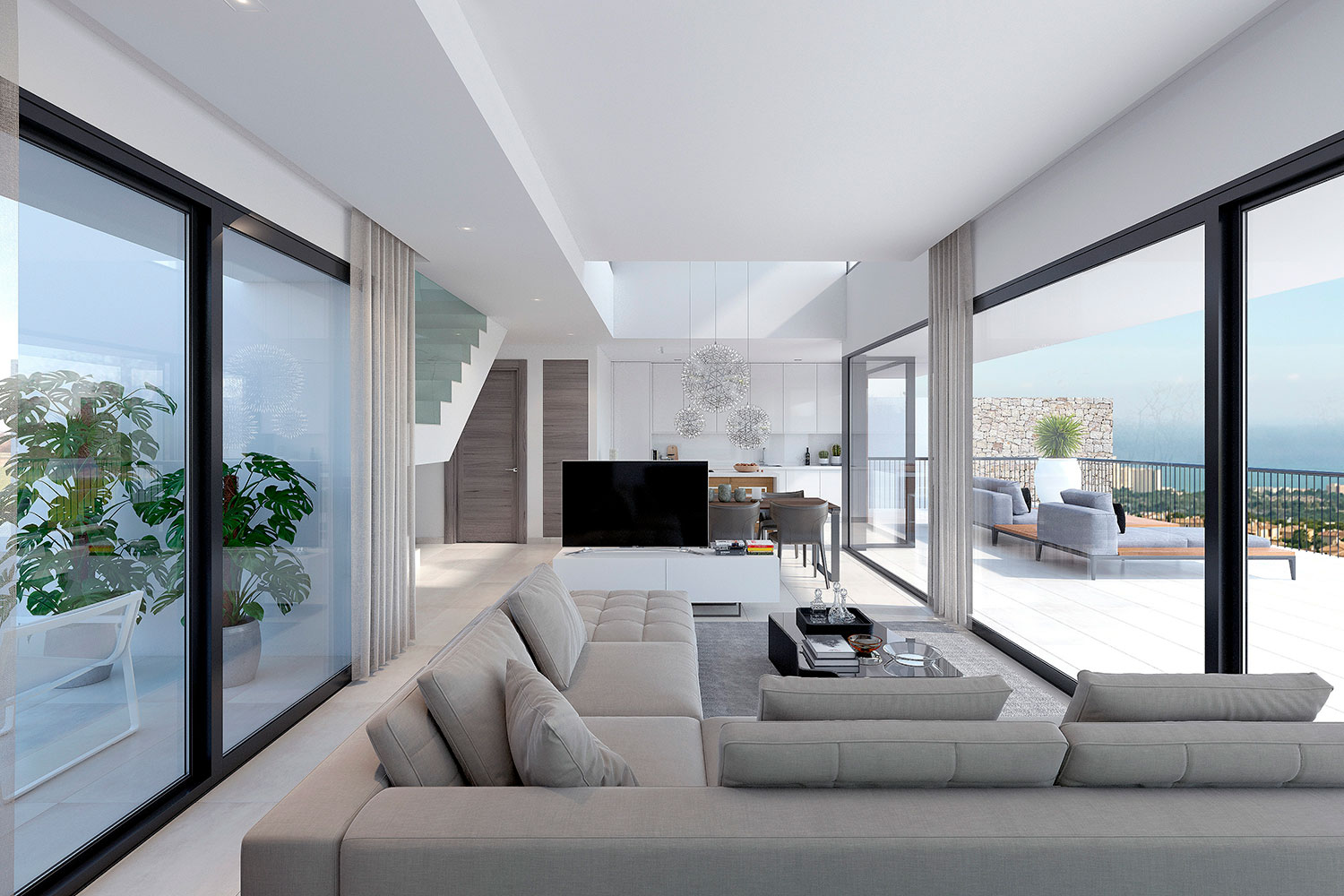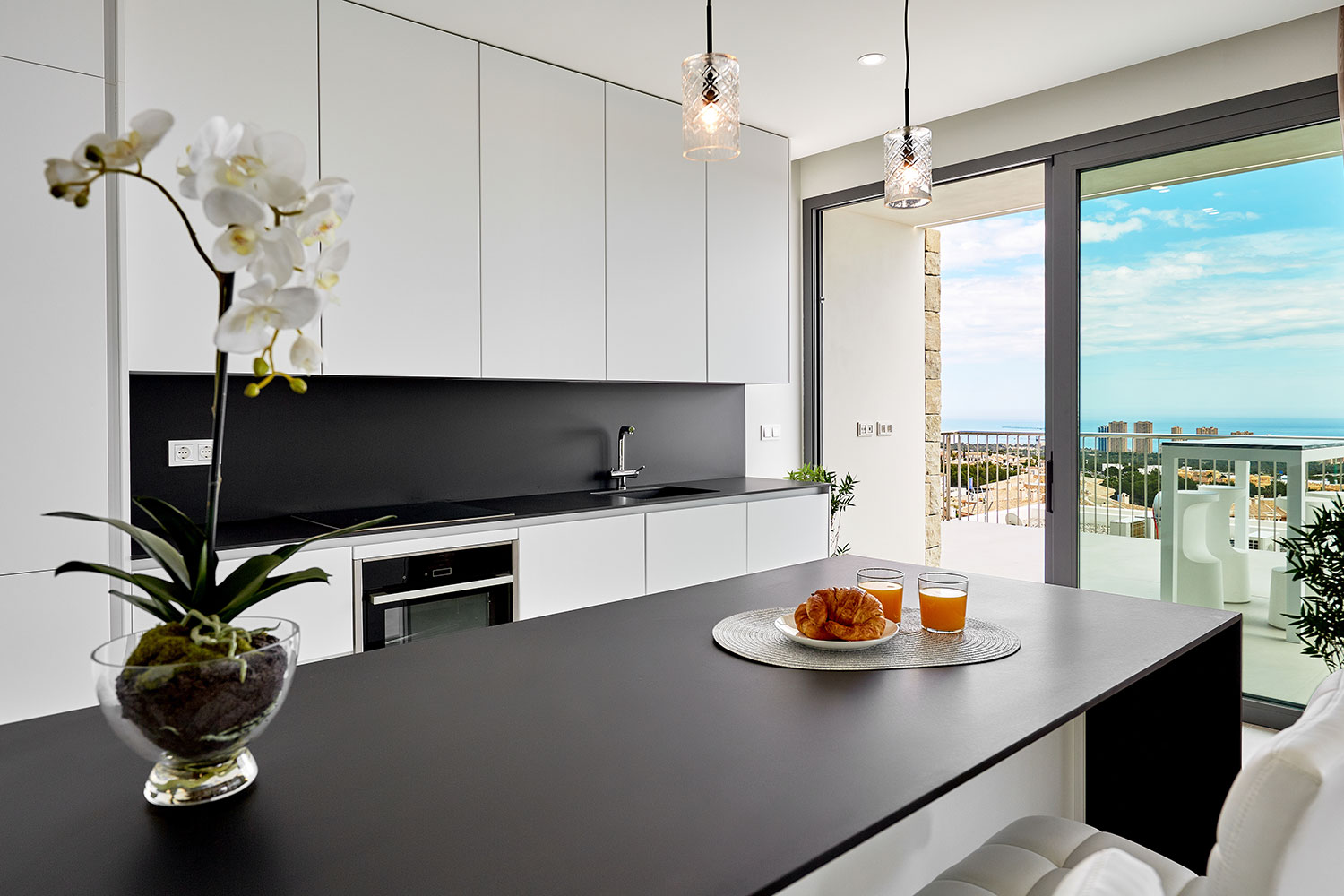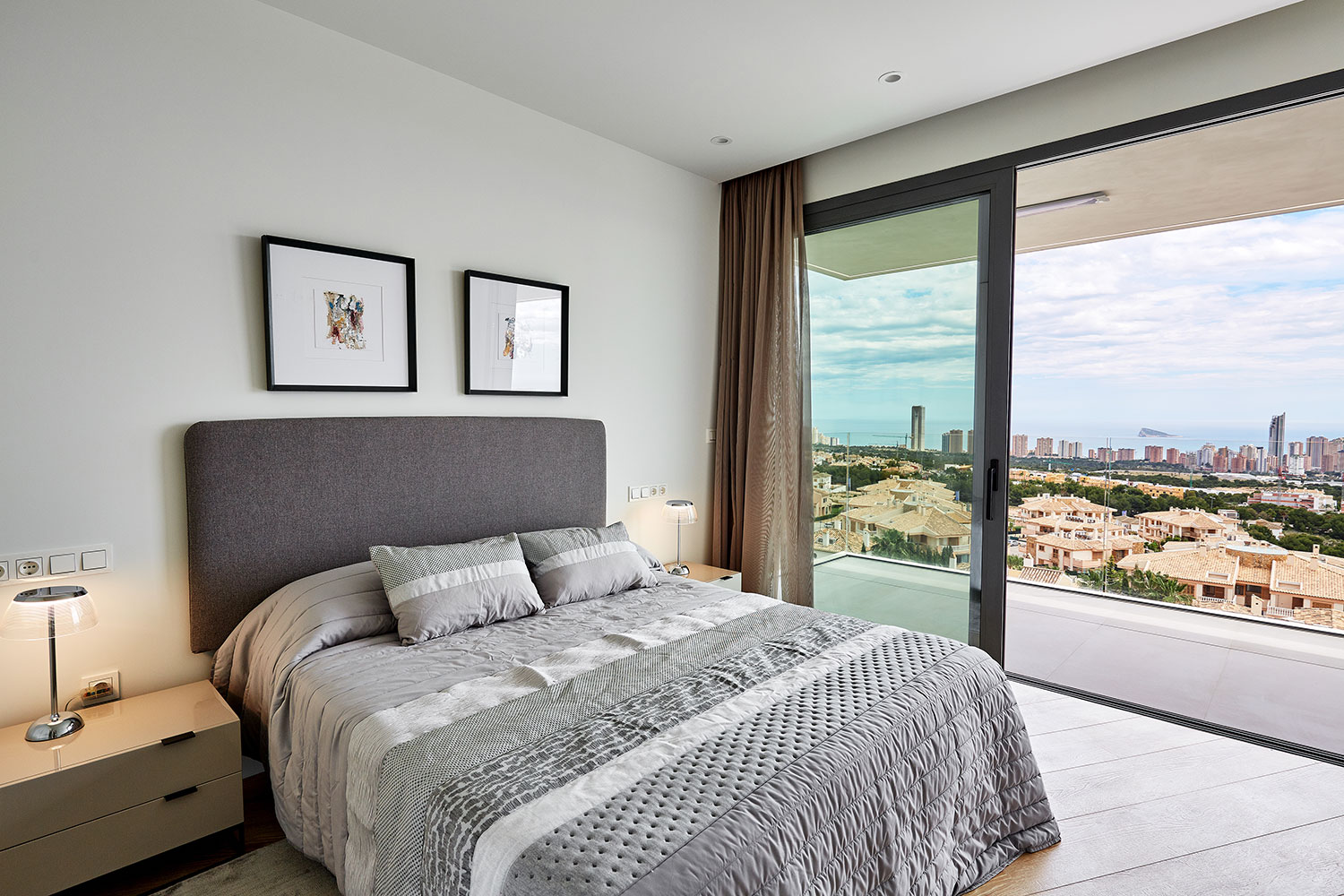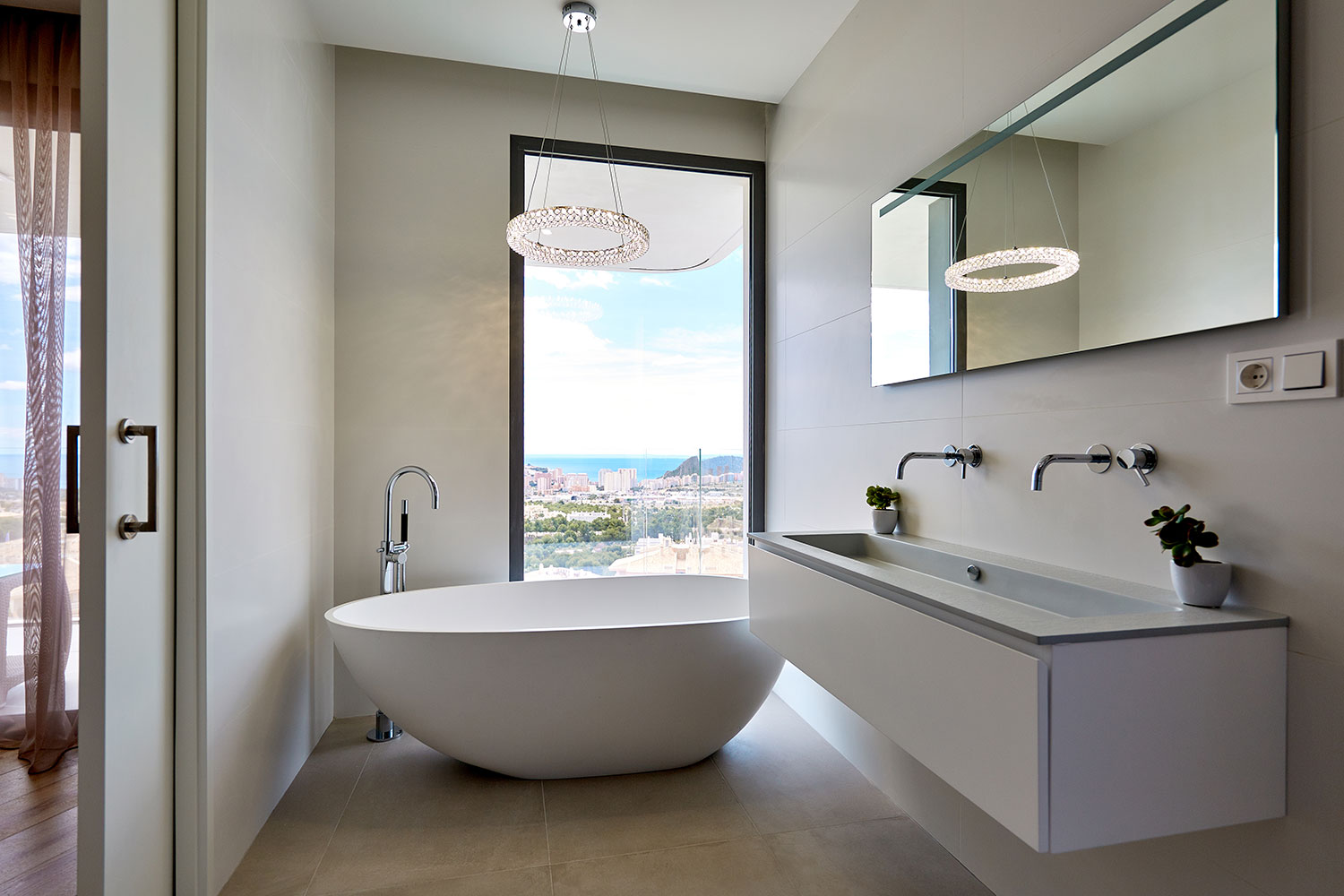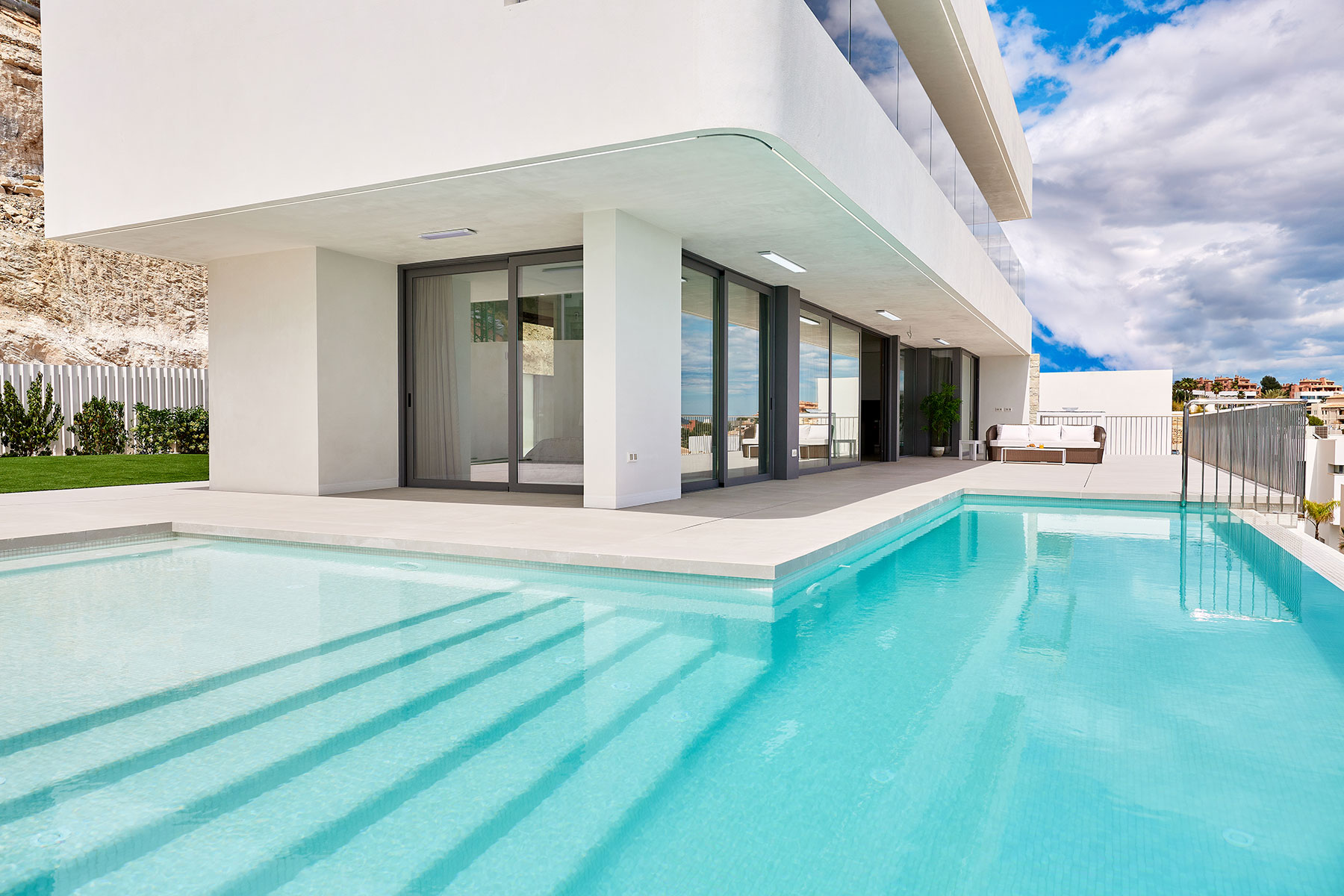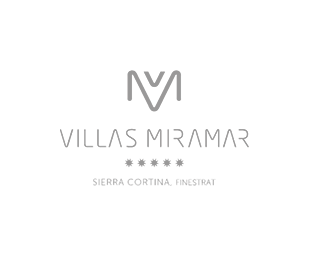 YOUR NEW LUXURIOUS LIVING NEEDS
START BY THE SEA WITH VILLAS MIRAMAR

Experience the soothing sound of waves coming through your window day by day and revitalize your mind and body with our seaside living options.

If you're looking for the perfect location to be able to gaze at the wonders of the sea and of the beautiful Spanish coast at all times, then look no further than Villas Miramar to answer your needs.
Located in Finestrat, very close to Benidorm, these hidden gems of quiet living allow its tenants to experience the benefits of living by the sea from the exclusive residential environment of Sienna Cortina.

With nothing standing between your new villa next to the coast and the sparkling ocean, the panoramas Villas Miramar offer are truly impressive… And the sizable, premium quality windows will allow you to glance at it whenever you feel like it.
And if you feel like enjoying the warm year-round weather of 20° to 30°, maybe with a glass of your favorite drink in hand, and the breathtaking view of a seaside sunset, these elegant estates come with an infinity pool on the terrace to always make you feel like you're on vacation.
Complete with parking and storeroom options, Villas Miramar are everything you need to enjoy your new Mediterranean Lifestyle in total comfort.

BREATHTAKING
SEA VIEWS

Between
20° and 30°
all year round
for a comfortable
weather

Comfort Plus
QUALITIES

Comprehensive of an infinity pool on the terrace

Parking and storeroom available

Built land
+300m²

Price from €1,200,000

Finestrat
Elegant and sophisticated, Villa Miramar is built to answer the highest construction standards for a quality that's the signature of all Miramar's options. The unique architectural design and the spectacular marriage of modernity and elegance bring the entire place alive with bright, free spaces and sober tones that will always make you feel at home and in harmony with the surrounding environment.
Located in the elite urban settlement Sierra Cortina, your new villa is 100% comprehensive of every comfort you need for a peaceful and pleasant living.
The building is engineered on three heights so that you can enjoy the exclusive and soothing view of the sea from the windows, all the while maximizing the space available with a wide variety of commodities like an open terrace, an infinity pool, and a private garden to enjoy your warm evenings in.
In fact, the establishments are just 5 minutes away from the commercial and services area, with direct access to the main fast communication routes.
DO YOU WANT TO KNOW ANOTHER OF OUR PROPERTIES?
If you are interested in learning more about our projects, we have more properties located in privileged locations.
Contact us for more information.